Overview
Over the last few years Infographics have become an extremely effective way to tell stories using data. Infographics are (in short) graphical representations of datasets. They are often focused around one or more pieces of data and provide insights into a specific subject matter.
The concept
Build an Infographic installation that lives in a physical space that uses real-time data to populate it over the course of one week. By visualising realtime data about death and dying the subject matter might become more accessible and approachable for members of general public.
The outcome
We launched and built an art installation called the #LivINFOGRAPHIC (the living-Infographic) at the start of Dying Matters Awareness Week. The LivINFOGRAPHIC lived within a physical space and used data collected from our digital death survey.
The LivINFOGRAPHIC was visited by many members of the public during it's lifespan. It was installed on Camden High Street as part of our 'You Only Die Once' Popup Shop' (69 Camden High Street, London). The installation was sat on 3 metres x 2 metres of real turf (grass) and lived and breathed over this period.
Although the installation has now been dismantled the 'Digital Death Survey' was live for four weeks. The results from the data provided can be found here.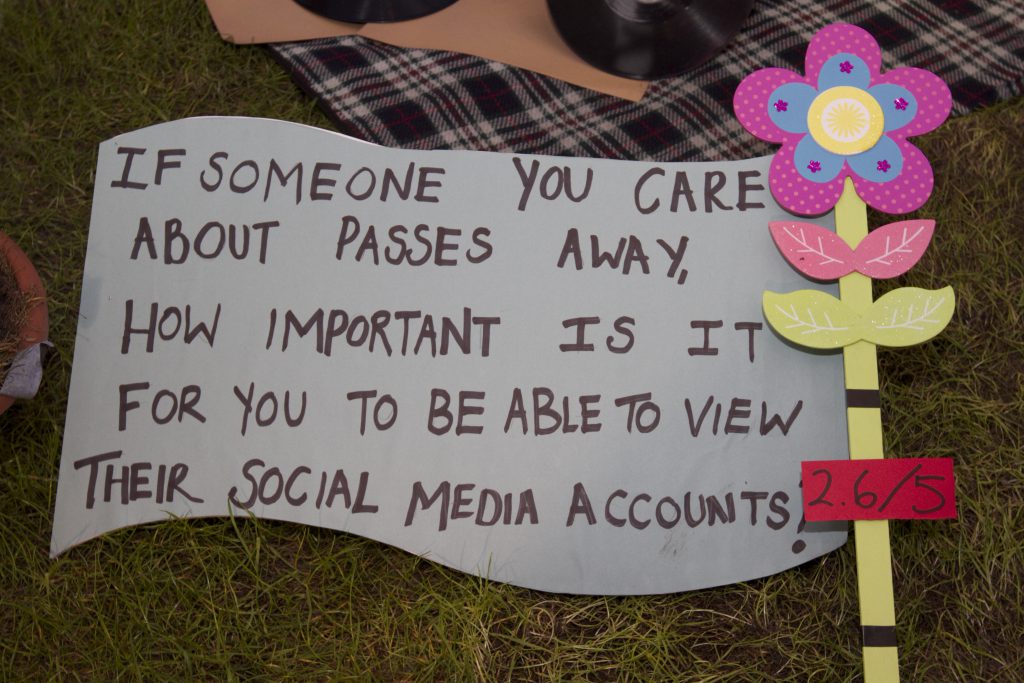 This survey asks questions about end of life matters in relation to our online accounts and in today's digitally connected society. The installation's concept was devised by James Norris (founder of MyWishes). The set was built with the assistance of installation and performance artist, Natalie Jackson.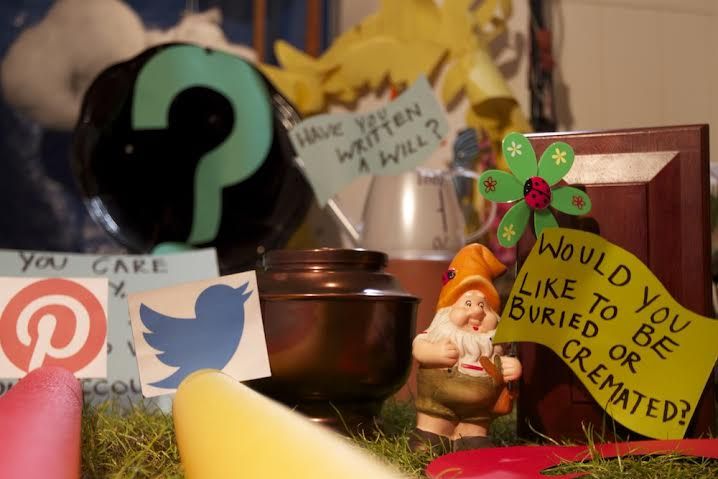 The LivInfographic was just one of many initiatives and events hosted in the 'You Only Die Once' Pop-Up shop' for Dying Matters Awareness Week. These included workshops, a Death Cafe, live music, poetry, photography and art. Organisations involved ranged from NHS Camden and Islington to The Good Funeral Guide and CALM.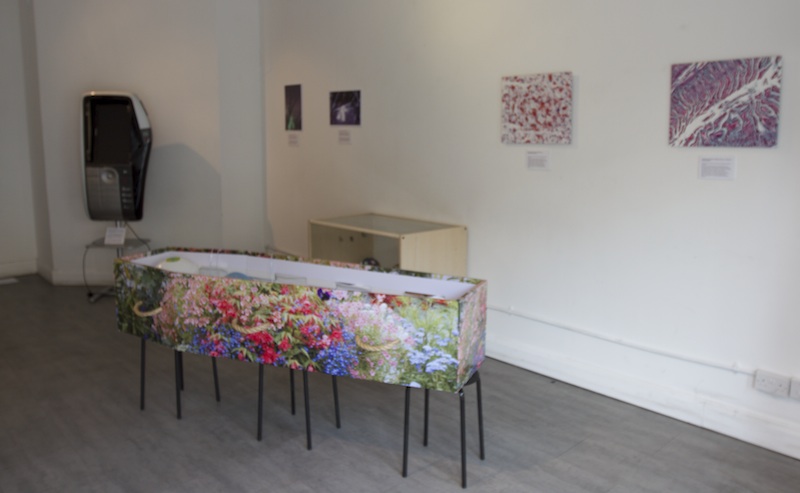 You Only Die Once, Pop-Up Shop
We would like to thank all of the charities and organisations who helped support the You Only Die Once Popup Shop