We are delighted to welcome Lucy Watts MBE to the MyWishes team.
Lucy is a prominent patient advocate, disability activist, consultant, speaker and social entrepreneur. She is committed to using her time, energy and skills to make an impact in society and to improve the lives of others. Lucy is an accomplished individual, providing her support to many causes, roles, projects and individuals and received an MBE at the age of 22 for her "services to young people with disabilities". In 2019 she was voted the 9th most influential disabled person in Britain.
Lucy's role as 'head of lived experience' will help ensure that MyWishes remains innovative, inclusive and a force for social change. Lucy has a huge amount of experience working with the NHS, campaigning and education.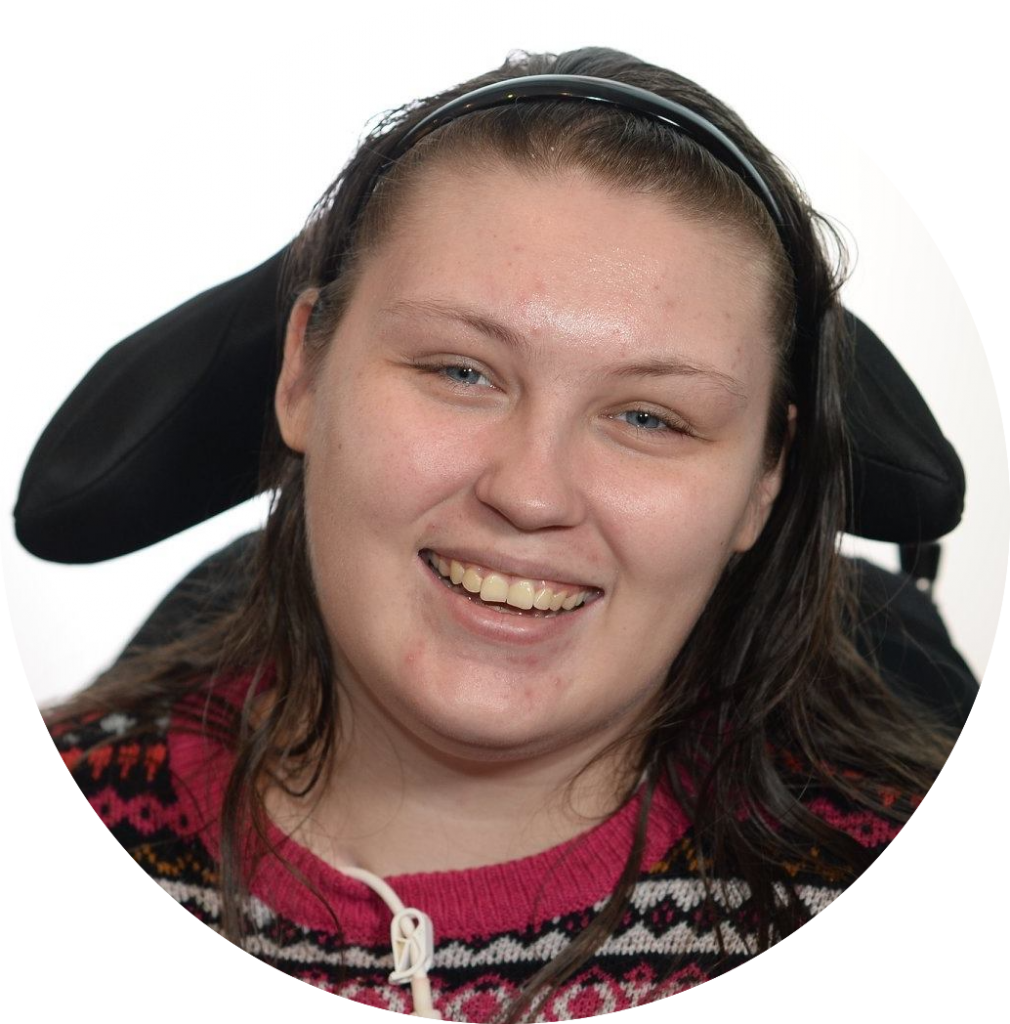 Working with Lucy
Over the last few years we have worked closely with Lucy on different campaigns and participated in a range of projects together. Her drive for innovation and change mirrors that of the MyWishes team.
Lucy's unique, lived experience as an educator, patient, advocate and campaigner will bring a new set of skills to the team previously missing and much needed.
An interview with Lucy Watts MBE
Hello Lucy and welcome once again to the MyWishes family.
Thanks, it is great to be part of the team and to contribute my experience, the lived experience perspective.
What do you hope to achieve at MyWishes?
As a user of MyWishes myself, I know the platform from first hand experience and can see how well the team have built the platform around the end user and made it an easy site to interact with. That said, I hope to be able to integrate important lived experience and lived experience data to the team. The term lived experience refers to personal knowledge and expertise obtained through first hand experiences within a specific area. By experiencing or living through experiences a detailed knowledge about subject matters, how something works, how it feels and how things can be improved is obtained. This knowledge can then be used at a later date to help improve the systems in which technology or other systems operate. Most people who work within the health and social care sector now recognise the benefit of co-production and involvement of people with lived experience.
The expertise I have gained will help MyWishes to better understand the end user, improve the user's experience and help improve the support provided for all users. I will also help ensure that lived experience becomes a core part of MyWishes. We will develop the platform in a co-produced way enriched by the experiences of people who use this service – including those with disabilities, life-limiting illnesses, additional needs and people who are carers, as well as the wider public.
Who is your favourite artist, musician or band?
That's a hard one — I don't really subscribe to one individual/group, nor necessarily genre. I am a kind of person who likes a song if she likes a song, rather than because it is by a particular artist. That said, some of my favourites include Ed Sheeran, Jess Glynne, Sia, Clean Bandit (and of course their fantastic collaborators) and Coldplay.
If you could only have your laptop or your phone which one would you choose?
Laptop. I am surgically attached to my laptop, but can take or leave my phone.
A lot of your work empowers those who might feel disempowered. Your advocacy and empowerment work includes advising the WHO, creating standards for health bodies and addressing taboo subject matters… But who has empowered and inspired you?
There are a fair few people I have to credit for helping empower me, and I have some inspirations who have really helped me see light at the end of what was, at times, a very dark tunnel.
My family, especially my mother, grandparents, sister and my wider family, including a cousin who contracted meningitis as a teenager, losing both limbs below the knee and requiring a kidney transplant, amongst other things.
My mother is undoubtedly my biggest empowering and inspiring figure — I like to joke that my MBE's alternative meaning is "Mother Behind Everything". She just makes it possible. She's supported and enabled me, believed in me, and I have the most fantastic relationship with her. I could not do what I do without her. Nearly losing her in 2015 just reaffirmed how much she is essential to my life and my ability to succeed.
My maternal grandparents have also been great figures in my life. They were quite ahead of their time in many ways, both having careers, my Grandmother becoming one of the very first nursing union reps when the NHS was formed, my Grandad being a teacher, and they spent years travelling the world as my Granddad was a teacher with the Army, meaning my mum grew up all over the Far East and Europe, so their stories always inspired me, and their love and support was crucial in my life. I love making my mum proud, but there was something special about sharing achievements with them both. Sadly, my Grandad died in 2015, and then Grandma in 2019. Their loss has had a tremendous impact on me. They've missed so many amazing things. My Grandad didn't even live to see my MBE, which, I know for a fact, would've been the best day of his life — but, we can safely say he would not have abided by the embargo!
My former palliative care nurse, who got me started in my work — simply by asking me, for the first time, what I wanted to do — and who believed in me had an enormous impact.
I've had some incredible friends who have inspired me, some of whom are no longer with us, including the formidable palliative care activist, Mandy Paine MBE, who died earlier on this year.
And finally, I must credit my colleagues that I've worked with. People who have seen my potential, believed in me, given me opportunities in those early days, and impacted upon my life far beyond simply the work we collaborate on. Some have become as close as to be considered adopted family members.
In terms of inspired, all the above inspire me and a large number of others, but a few people who have inspired me include Baroness Jane Campbell [of Surbiton], Baroness Tanni Grey-Thompson, the late Stephen Hawking, the late Christopher Reeve and Sir Lee Pearson.
If you had a time machine and you could go back in time to the year 2010 what piece of advice would you give your younger self?
Believe in yourself — you have worth and you have a future.
What advise would you give to anyone who has just got finished their education and wants a career as an activist or educator?
If you are able to, and can afford to, volunteer. Volunteer in as many different sectors and doing as many different roles as you can. You don't always know where your future lies until you try things on for size. Make sure you do something you have infinite passion for — that way, the work will never be 'boring' and you will never lose your enthusiasm for the role. There's a lot of unseen, unheard, unrecognised and thankless work involved, so you have to be self-motivated, driven and persistent, but it is all worth it. Also — make sure you do it for the right reasons. Though some people seem surprised when I say this, your own story is not enough. Your story is a conduit, but it isn't the whole picture or the whole story. You have to be a good communicator, a connector, a networker, you need to stay in touch with many groups of people, you have to understand policy, legislation and the wider picture, and you need to be able to locate your own lived experience in the context of what you are doing, but recognise that sometimes it isn't right to even share your lived experience. Sometimes it just has to be completely about other people. Your advocacy isn't about you — it's about the community you are advocating for. You are just a conduit to bring attention to the issue, the lived experience and the stories of the community in question.