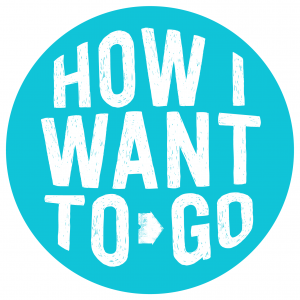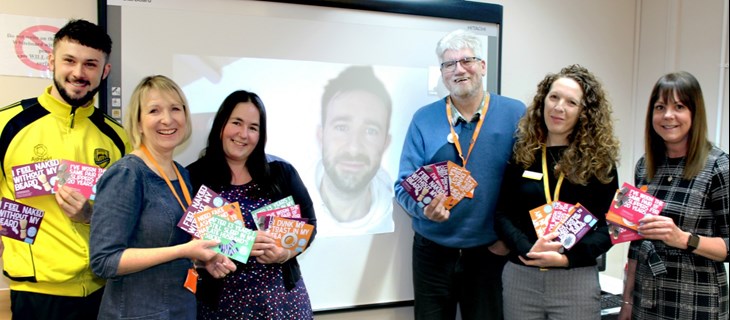 We are delighted to announce that we will be supporting the 'How I Want To Go' campaign across South Staffordshire. The campaign is being ran by The Staffordshire Action Alliance and MyWishes will be providing the online platform for those wanting to document their wishes online.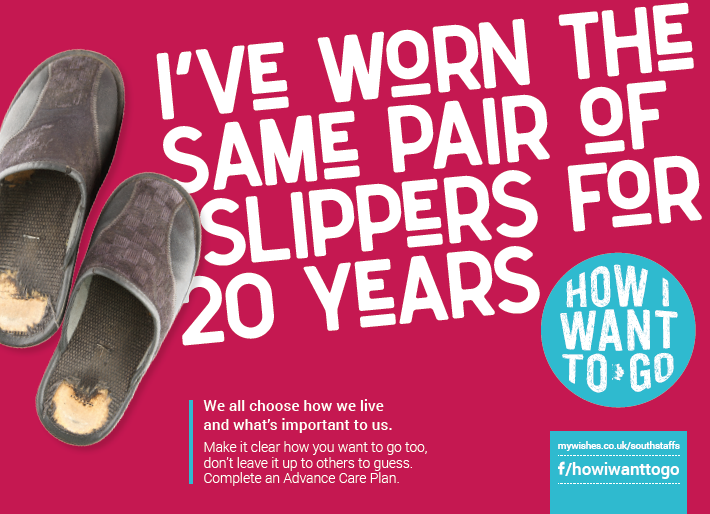 The Staffordshire Action Alliance are a group of voluntary organisations who have come together based on a shared interest in End of Life issues. The Alliance prioritised care plans as an area of work to focus on. It is recognised that having a care plan in place can improve dialogue around issues relating to end of life care, reduce crises admissions and increase the likelihood of peoples wishes being adhered to.
"The My Wishes care plan includes information about you as a person, from favourite foods and movies to the important people who should be involved in decisions about your health if you cannot speak for yourself. Anyone can log onto the site and complete the form and even print off a copy to file with their will, Lasting Power of Attorney or other important documents for the future." – Ian Leech (Alliance spokesman and lead coach).
As part of the project, which is funded by NHS England, if participants agree, the care plans will be shared with a senior nurse at St Giles Hospice, an alliance member. Further details can be found here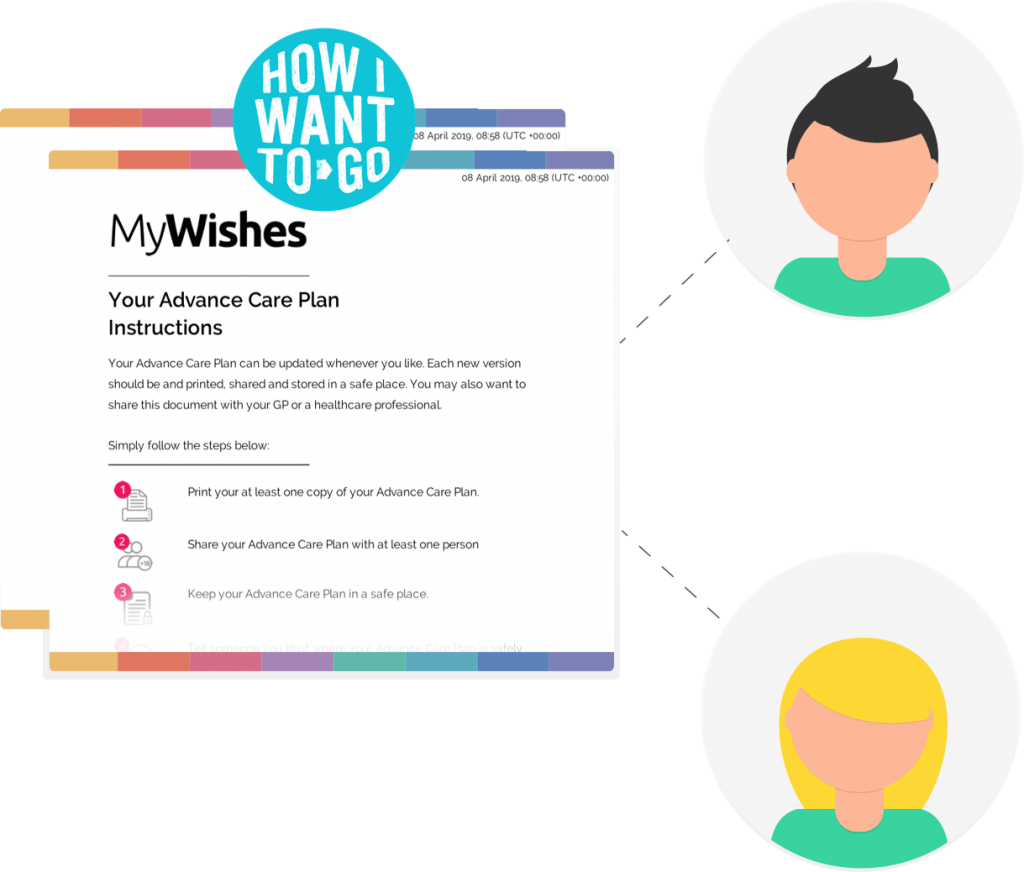 'How I Want To Go' was created to make areas around end of life planning more accessible. A number of workshops, training seminars and public engagement activities will take place across Staffordshire in the coming months.